English Cream Dachshunds were first bred in England and can trace their ancestry to just a few kennels in the UK. True English creams are born almost black, and over time lose their dark shading but retain some of it on the tips of their ears and tails. Look for the black noses and a distinct dark 'eyeliner' around their eyes and mouth as they get older. Check out their color progression and pictures below!
Pictured above is Blackbeard, born 3/13/13 and 2 days old in this picture!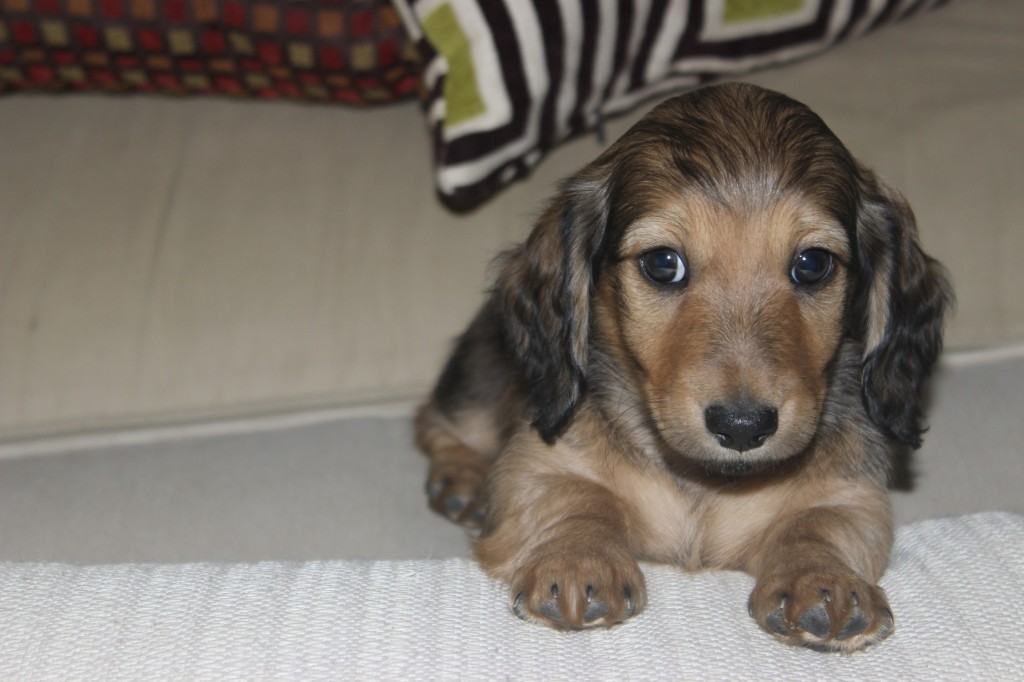 Here he is at 6 weeks! (a very handsome little guy indeed)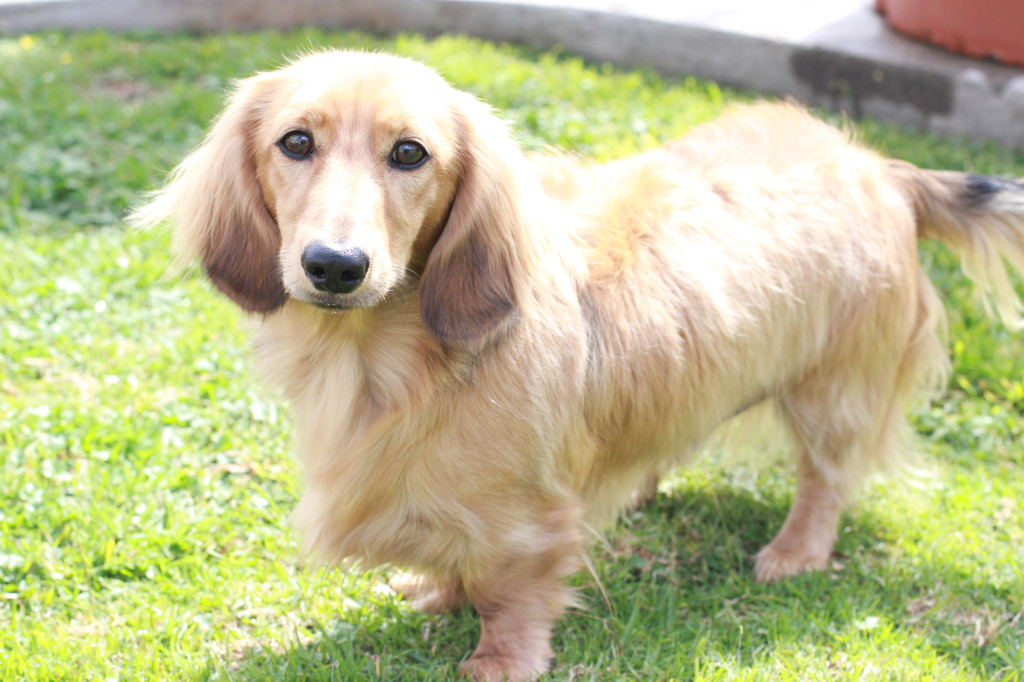 Blackbeard one year later and full grown! (special thanks to his new mom for the pictures)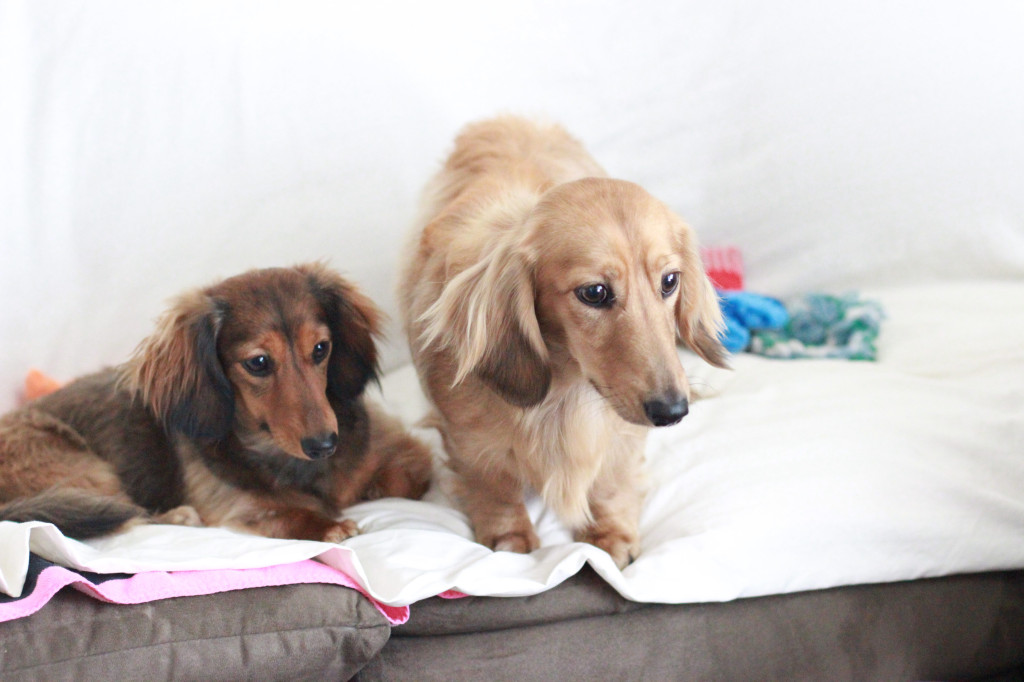 Here he is again, pictured with his friend Shammy.
The exception to this are English creams born with an additional recessive e gene (also known as a clear cream, pale cream, or chinchilla variation) that prevents any dark colored hairs from showing through on their coat. The puppy is born a light cream color and remains that way. The picture below is of our stud Percy, at a couple months old. He was born with no shading.
Here he is full grown at a year and 1/2. We are excited to see his puppies coming up in 2017!